What matters is not your outer appearance—
the styling of your hair, the jewelry you wear,
the cut of your clothes—
but your inner disposition.
Cultivate inner beauty, the gentle, gracious kind that God delights in.
~1 Peter 1:3-4 (Message)
Joining Kelly and Claire and Sarah as they photographically respond
to a quote by Mary Oliver.

And have you finally figured out what beauty is for?
Linking with Deidra's Sunday community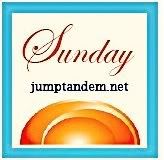 and with Katie