We load up the grand girls (and my artist child–just in case she and I don't get away alone this week) and pay a visit to a Spring Fling on the Farm where we can bask in the fragrance of sheep urine and donkey dung.
But the sheep don't smell, and the donkey doesn't ding.
We just inhale the scent of grass baked in hot sun that mingles with the aroma of roasted hog.
We do have to watch our step, though, as we crunch through weeds to pet the horse.
The Farm Bureau cohosts this free annual affair with a local centennial farm to provide educational and fun activities for the whole family.
We spend a couple of hours just petting animals, oogling cheeses (and learn that more cheese is produced per pound of sheep milk than goat or cow), chatting with friends, resting on hay bales, and chugging pink lemonade.
The big girl camera and I are in our own world.
As we approach the donkey, I remember Mike the burro. He used to eat bull thistles and butt you with his head when he wanted a good scratch behind the ears. I tried to ride him once, but he trotted right up to the cement milk house and wedged my leg between it and his side. There was no going forward. Or backward. He was not the humblest creature. He was, in fact, quite stubborn.
I consider this as I remember that Israel was commanded to redeem every firstborn donkey with a lamb or a goat. How the donkey was considered an unclean animal who faced death without redemption. By breaking its neck. (Exodus 13:13, 34:20)
How God called Israel a stiff-necked people. Stubborn.
Death comes to the stiff-necked and the stubborn.
The Bible doesn't tell us that the in-utero Jesus rode a donkey into Jerusalem to enter the world.
But Jesus chose a donkey to carry Him into Jerusalem to die for the world.
The redeemed carried the Redeemer.
The Redeemer carries the redeemed.
I don't remember if Mike had a cross on his back. But this one does. And apparently that's pretty typical.
" Bring me the colt of a donkey,"
was the Master's request.
A young donkey was brought to Jesus
to carry Him into Jerusalem.
A week later Jesus was ordered
to be crucified.
The little donkey so loved the Lord
that he wanted to help Him carry the cross.
But, alas, he was pushed away.
The sad little donkey waited to say
goodbye until nearly all had left.
As he turned to leave, the shadow of
the cross fell upon the
back and shoulders of
the little donkey.
And there it has remained,
a tribute to the loyalty
and love of the humblest of
Gods creatures.
by Mary Singer
And now my eyes cross again.
Joining Laura and Laura and Jen and Michelle.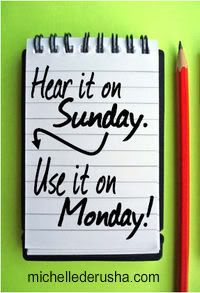 And with Jennifer, my cross-eyed sister.