I curl into my fluffy white bathrobe. The fragrance of Country Chic lotion mingles with the faint scent of bleach.
The morning sun streams through the front window, and a red cardinal eyes me from a bare branch.
I cup my hands around my His-compassions-never-fail mug and inhale the aroma of fresh-perked black coffee. Then I take a slow sip, roll the richness around in my mouth and swallow.
I sigh deep.
I'm alone with no demands–at least for a few hours.
I intend to read and write today.
That's all.
I don't intend to get dressed.
But the phone rings, and my daughter says she's not feeling well and could I please take the grandgirl to school.
So I sigh and take my compassion coffee into the kitchen and slip into yesterday's jeans (the ones with the holes in the seat) and my old yellow-paint-spotted MSU School of Nursing sweatshirt, both of which I left laying on the bathroom floor last night.
Because love sometimes sheds the white fluffy and slips into the holes and the hard spots.
I grab my purse, keys–and The Droid.
I'm surprised at the spring-like, sunshiny day.
And just a few feet down the road, I'm startled by a flock of geese on Lake Abby.
Not really a lake.
Not really a pond.
But a body of water formed by a broken county drain in the middle of the field. We'd have to pay to fix it. So we don't.
I stop just off the road, roll down the passenger window, and aim The Droid.
I would have missed this while curled on the couch.
The grandgirl and I have good conversation on the way to school.
I look for the geese on the way back. They're gone. But I see a couple brown things just past the cattails.
Could they be?
I hurry back to the house, grab the big girl camera and drive back.
I pull just inside my daughter's long drive and park.
I leave the car running because this will just take a minute.
I should know better.
I'm fascinated by the light on the water, the cattail reflections, and the way my Keens crunch on frosted weeds.
I've seen the muskrat house before, but I've never seen a muskrat.
One seems to be enamored of his reflection. He (or she) remains motionless, while the other scratches and dives over and over.
He's there, and then he's not.
I don't get very good photos, but I snap until the battery dies while the car continues to run, and I hope nobody runs off with it.
I know it's a morning of just water and just geese and just cattails and just sunshine and just muskrats.
But I almost missed it.
I almost missed the interruption of love.
In community with the fearless Jennifer
while walking with beautiful Ann in a holy experience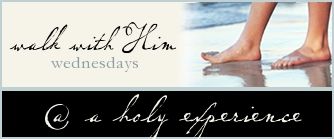 and with Kimberly as she journeys toward epiphany